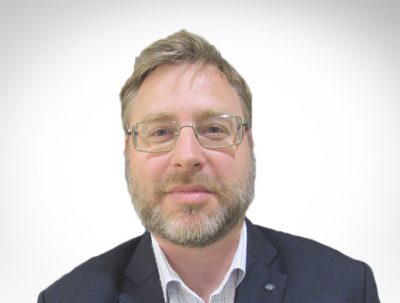 Leveraged logistics in Kuwait
Kuwait
August 6, 2019
Filip Björklund, managing director of GAC, talks to TOGY about the outlook for the marine and logistics industry and how supply chain management can be made more efficient. GAC is a global provider of integrated shipping, logistics and marine services working with the hydrocarbons industry.
What is the outlook for Kuwait's marine and logistics industry?
Kuwait's strategic location makes it ideal to become a logistics and marine hub. The upcoming Mubarak Al Kabeer Port is a highly anticipated development, but we also hope to see existing port facilities being upgraded. There is also a focus from all stakeholders in the industry on making better use of new technologies to increase efficiency. GAC has made significant investments to enhance our IT systems to better integrate with our customers and suppliers.
How is GAC well positioned to work in the offshore market?
One of GAC's key offerings to our oil and gas and EPC customers is our integrated logistics and shipping services. With GAC as the single-source provider, we can take the entire project supply chain off the customer while still ensuring full visibility through our IT systems.
Whether it is a seismic, drilling, pipe-laying or EPC project, we can prepare a tailored service plan at the project site covering everything the customer needs. This includes setting up the logistics infrastructure and providing manpower, equipment and procurement systems on behalf of the client.
We have a proven track record of helping our customers increase their operational efficiency and we currently service about 80 offshore rigs in the Middle East. Our extensive regional experience, combined with more than 60 years of local expertise in Kuwait, places us in a strong position to meet the stringent requirements of the offshore market.
What supply chain management processes can be put in place to cut down time and costs?
There is no one-size-fits-all approach, but there are some common elements that apply across businesses. For instance, selecting a vendor with an integrated service offering and global presence can ensure more seamless and efficient operations throughout the supply chain. Better integration of IT systems is also a key factor in improving efficiency.
We have the proficiency to help our customers maximise their supply chain performance and reduce associated risks and costs, freeing them up to focus on their core competencies. To do so, we work in close partnership with our customers so we can fully understand their needs and challenges.
Given that Kuwait is drilling more complex wells, have you seen a change in the equipment being brought into the country and is it becoming more complicated to bring in oil- and gas-related equipment?
We have noticed a rise in the number of 3,000-hp rigs coming to Kuwait lately, as well as more IT-related equipment to remotely monitor flows and performance. Documentation requirements vary for different types of equipment, but the complexity of this procedure is adeptly handled by us and others with experience in this field. We always try to bring our innovative and problem-solving skills to the fore to tackle any challenges while complying with all port and Customs regulations.
As the shipping and logistics industry increasingly seeks innovative solutions to reduce time at Customs, is Kuwait moving in this direction?
There are visions of leveraging Kuwait's strategic location and developing the country as a logistics hub. To make that vision a reality, the country must address this issue in its plans. As mentioned, GAC Kuwait is focusing on technological improvements to achieve greater efficiency and integration with our customers, and I think we will see developments in many areas in Kuwait as well.