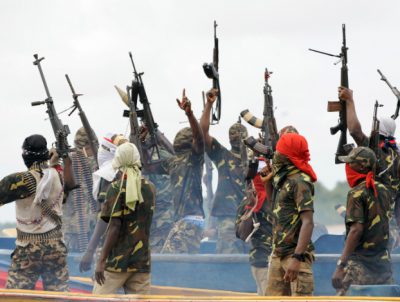 Militants strike again, killing two
Nigeria
ABUJA, July 4, 2016 – A string of attacks on Sunday in Nigeria's oil-producing regions, all of them claimed by the Niger Delta Avengers, have dimmed the prospects for a truce between the government and the militants.
According to local media on Monday, Chevron's well heads 7 and 8 near the Abiteye flow station were attacked early on Sunday morning, resulting in a major oil spill in the immediate vicinity of the wells, eyewitnesses said.
On Saturday, the Niger Delta Avengers hit two trunklines operated by the Nigeria National Petroleum Corporation and its subsidiary Nigeria Petroleum Development Company. The day before, they also damaged another trunkline – a conduit feeding the Warri Refinery. The group claimed responsibility for the attacks on Twitter.
In related news, Eni released a statement over the weekend commenting on a June 29 attack on a vessel transporting Eni workers that resulted in the death of two people. The team was attacked while en route to a well in the Nembe area. "Three members of the team managed to escape," the company said. No group has claimed responsibility for the attack.