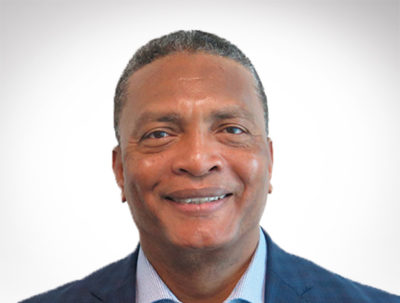 Adjusting to a new reality in Ghana
Ghana
April 7, 2020
MacDonald Vasnani, CEO of Consolidated Shipping Agencies (Conship), talks to The Energy Year about the inevitable need to downsize operations and staff during the COVID-19 pandemic and what the government can do to support impacted companies. Conship is an independent Ghanaian logistics and freight-forwarding company.
What actions have you taken to protect your company and employees during the COVID-19 crisis?
Ghana's economy remains heavily dependent on imports, international finance and technical assistance. That means that once the ports are shut and nothing is coming in, it will become increasingly difficult for us to operate. With the lockdown and restrictions on transport and people's movement, we already have 60% of our staff working from home. We had to provide most of our employees with modems to facilitate wi-fi internet for their work. We are mitigating risk of travel as much as possible.
Taking the necessary precautions comes at a heavy cost, since we don't know how long the current situation will go on. Unfortunately, as a company we are left with no choice but to downsize. Some of our drivers have to stay home because our clients have asked us to decrease the frequency of our deliveries from a daily basis to two or three times per week.
We are going to closely monitor how our efficiency and productivity evolve during the coming weeks and we may consider reducing our office space as well now that we are all working from home.
What must a company do to manage through a pandemic like this?
Unfortunately, you have to make tough decisions at times like these. We are currently looking at keeping our best people to maintain business operations and will have to let go of some of our other employees. Our human resources department has to outline the approach to be adopted to make redundancies while complying with local labour laws.
Obviously, salaries won't be the same as we are cutting costs as much as possible. Those employees that we retain will have to be given clear guidelines as to what happens next. We have asked our branch managers to conduct discussions with their staff and come back to us with detailed feedback so that we can make informed decisions.
We have agreed with our board to downsize the company in the next three months, both in personnel and salaries, unless there is a miracle turnaround. I am afraid we have to let go at least 40% of our employees. We all have to stay focused. This desperate time is cause for desperate measures. In Africa, we have a tendency to have a lot of compassion for people, but at this point if you are too compassionate your business will suffer.
What steps can be taken to improve the company's efficiency during COVID-19?
This is the time to do proper appraisal and assessment of personnel. You need to do away with those you don't need and empower those that you must keep so that they can do a better job and support customers. All our customers are asking for reduced rates. The crude oil price is down but fuel prices and overhead and operating costs have not been reduced significantly. Customers are pushing us to go back and review our rates, so we have to start looking at reducing costs.
How do you think the government and key institutions in Ghana are handling the crisis?
I think more can be done. We are in the early stages of the pandemic, but the government should already be creating some incentives for companies to survive the months to come. Africa is facing grave risks as COVID-19 emerges, and I personally believe that we haven't even scratched the surface yet as to the pandemic's economic impact on the continent. African communities are different from the ones in Europe. People here share a lot of resources, so we will have more serious issues if the pandemic hits us.
For instance, the Ghana Revenue Authority has postponed filing for taxes from April to June (2020). But when it comes to social security fees and other expenses, many companies won't be able to meet their obligations. Businesses will not be the same, so there should be more relief made available to companies and employers including financial support and social security benefits.
The government should also talk to banks and direct them to suspend loan interest for businesses affected by the pandemic. Unfortunately, we have a difficult situation in Ghana because we depend so much on foreign aid from institutions such as the International Monetary Fund, so this current crisis will hit our GDP. Authorities must soon consider repurposing their bailout funds to cushion the impact of the recession.
What is your outlook for the country's energy sector?
Recovery will take a very long time. Most of the country's viable oil and gas projects have been put off due to the pandemic. If upstream doesn't kick in, downstream will suffer too. I don't see recovery happening before the next year or two, and only then will prices go up and industries be able to meet demand again.
International freight has also been affected. People are paying prime rates for air freight. DHL prices have gone up almost 40%. I expect to see mergers and acquisitions in the market in the months to come. It's about time we put resources together and build a formidable force, especially if we have to fight against multinationals.
How has the current situation affected Conship's diversification goals?
Our goal remains to improve our capabilities as a service provider because that is where our strength is. Ecoalpha Services, the company we recently established to deliver services within the aviation sector, has a joint venture with Heliconia and we are prepared to leverage opportunities in this sector to support our clients in the energy industry.
We currently have two helicopters stationed in Takoradi to support the operations of Eni. Their asset is remote, so we need to transport people back and forth. The frequency of trips has already been reduced because operators have taken most of their people out of the country. The airports are closed and those coming in have to go into a 14-day quarantine.
We have also established a partnership with a Louisiana-based company to develop an equipment preservation plan for oil and gas companies in Ghana. As you know, most of the companies in the energy industry will be scaling down their production, and we can now offer the service to preserve their equipment and materials during the crisis. We are currently looking at training our staff and approaching our clients so that instead of leaving their equipment to rot out there on the field they can have us store and preserve it for them.