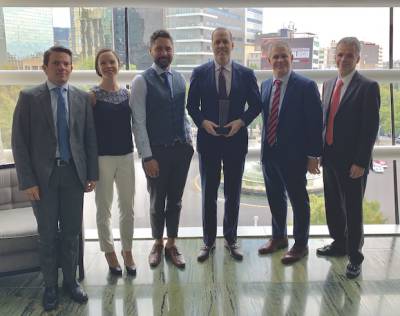 First private offshore explorer wins award in Mexico
Mexico
MEXICO CITY, April 16, 2019 – TOGY Mexico 2019 has named Talos Energy the Independent E&P Company of the Year. CEO Timothy S. Duncan received the award in Mexico City on April 3.
This award recognises Talos Energy's ambitious exploration plans offshore Mexico – resulting in the Zama discovery in shallow-water Block 7 – and the company's ongoing appraisal programme. These efforts demonstrate Talos Energy's long-term commitment to the development of the country's largely untapped hydrocarbons resources.
Thanks to recent reforms, Talos Energy is the first private oil and gas company to drill an exploration well offshore Mexico. The company is present in three of the country's blocks, one of which it operates.