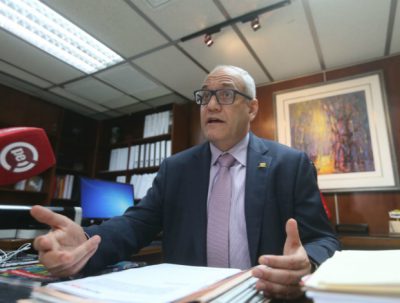 Petroperu head ousted
Peru
LIMA, July 1, 2016 – Petroperu president Germán Velásquez has been forced to resign, the Peruvian government announced late on Thursday. The dismissal came after the third oil spill in the country's Amazon region this year. Last week, a pipeline leak was detected that resulted in a spill of some 600 barrels.
According to Minister of Energy and Mines Rosa María Ortiz, who announced Velásquez's resignation on local broadcaster RPP, also said Petroperu's pipeline transport had gone ahead without the proper authorisation. "That's a serious offence and that's what must be sanctioned," she said.
In late February, Peruvian government declared a 60-day state of emergency in the Amazonian Loreto region due to a pipeline rupture. The declaration came in the wake of two subsequent spills from the North Peruvian Pipeline on January 25 and February 3, respectively. More than 3,000 barrels of crude were spilled.
In March, an indigenous Amazonian community angered at having been left out of a government aid scheme for indigenous communities in the Peruvian Amazon affected by oil spills took at least eight people, including three Petroperu workers, hostage.
For more news and features on the oil and gas industry in Peru, click here.